Fire outbreaks: Role of AI in saving lives and properties
A deep dive into stories behind humanity's efforts in tackling fire incidents and how AI is helping.
Fire is an indispensable tool for human survival and advancement with hazardous implications due to its highly destructive nature. Of course, just as the significance of fire in human activities cannot be overemphasized, the tendency for a fire outbreak to escalate rapidly and cause harm if not quickly curtailed should not be underestimated. Causal factors associated with fire can be natural or artificial. Causative natural elements are lightning, sparks from falling rocks, volcanic activity, the spontaneous combustion of plant materials and other organic matter. Artificial factors can be anthropogenic sources such as misuse of appliances/equipment, or sloppiness in handling them, smoking, deliberate destructive behaviour like arson, and climate change. Other unnatural determinants are combustible gases, liquid, and materials, electrical hazards, and faulty equipment and machinery. Altogether, these factors give rise to different types of fires, including home fires, industrial fires, and wildfires that impact adversely on humanity.
Impact of Fire on the Civilian Populace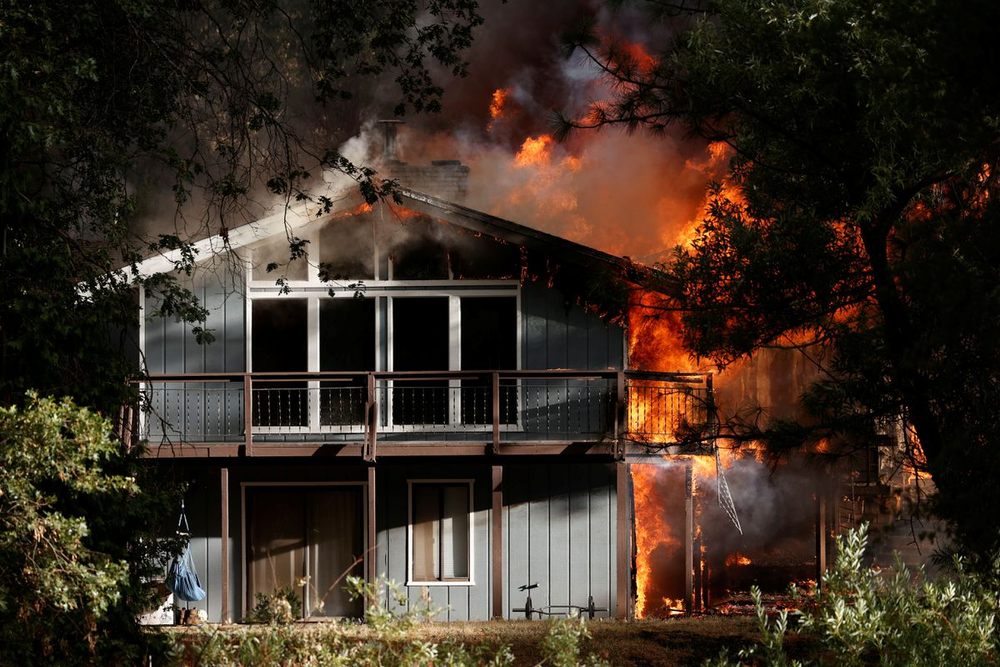 Psychological Impact on Survivors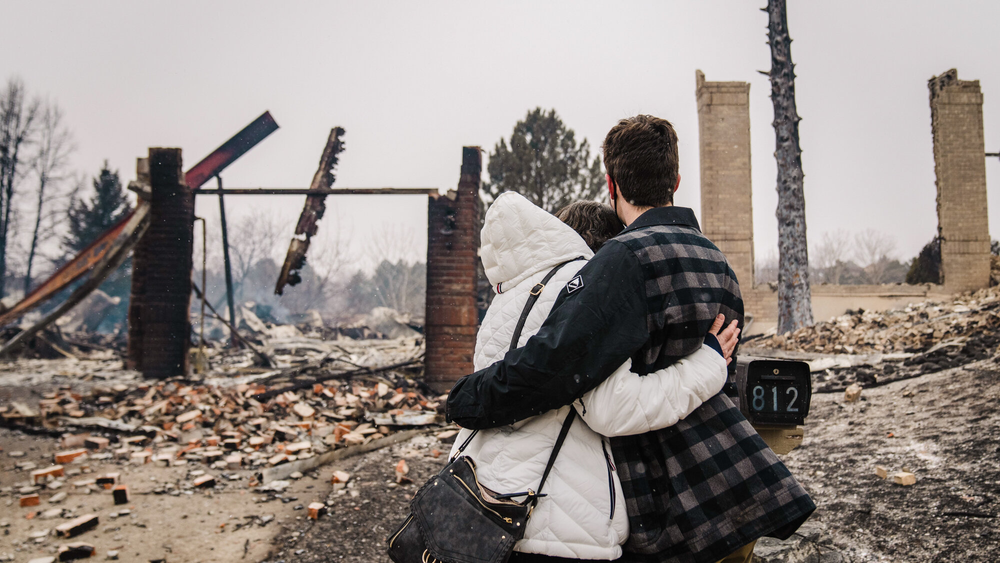 True life accounts of most primary survivors indicate that they battle prolonged psychological trauma. Apart from experiencing painful recuperative processes, they struggle with haunting tragic losses for a very long time.
· Pearson Sharon, a burn survivor in the US, admitted that she was still recovering three years after a candle fire encounter in 2017 that got her head and eye injuries, hospitalization, and subsequent health challenges (Beyond Carlton).
· Carlton Towers Fire survivors, Maneesha Ramakrishna and Nitin Dube affirmed they have had to continuously deal with awful memories of injury, pain, and gruesome loss of the lives of colleagues, neighbours, and acquaintances (Beyond Carlton).
· Grenfell Tower Fire survivor, Antonio Roncolato, spoke emotionally and passionately about his harrowing fire ordeal. He was lucky to have been rescued after five hours of being trapped in his smoke-filled and choking room on the 10th floor of the residential tower. Yet, he lives with painful memories of how the incident claimed many precious lives of his neighbours (Curiosity Stream).
The disturbing recollections cause victims emotional trauma that may take many years or even a lifetime to heal as every striking perception continues to serve as a constant reminder of the devastating fire experience.
Sacrifices Associated with Firefighting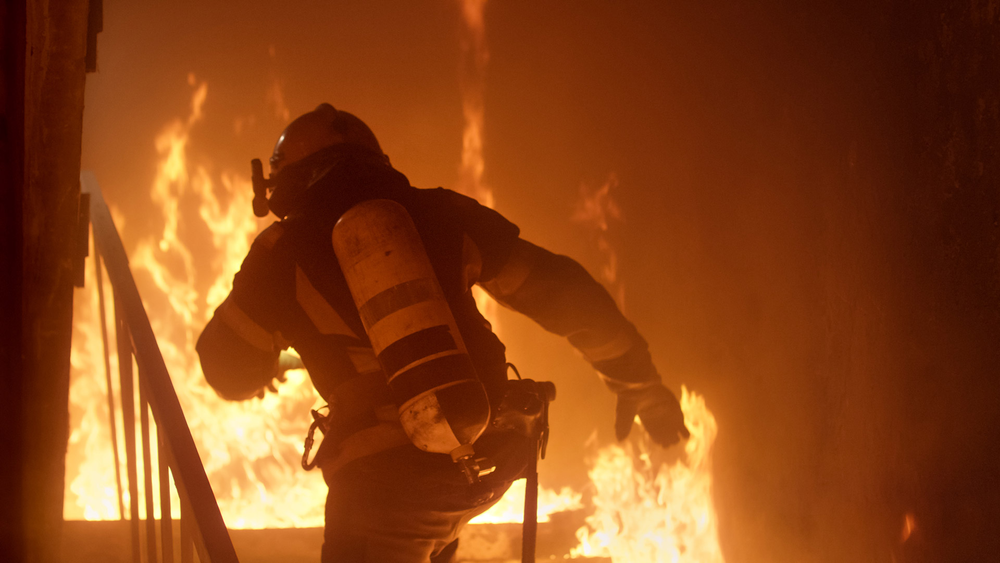 💡
"There's no denying that firefighters work in a dangerous business. They put their lives on the line every time they go to work — often running toward danger when everyone else is running away." EO Online
Firefighting is a profession as old as humanity. The history of firefighting in Egypt predates that of ancient Rome which commenced in the 3rd Century. Firefighting presumably emerged in Britain during the Roman invasion in AD43, with the 1966 Great Fire of London bringing about its eventual standardization. In the United States (US), private fire brigades dominated the firefighting business until during the American Civil War when government started establishing run fire departments.
💡
"Generally, firefighters have 3 main goals – extinguish fires, save lives and to protect and save physical properties." Fire Safety Tips
Firefighters are obliged to conquer fires, protect human lives and possessions alongside making huge sacrifices. Firefighting demands a passionate devotion to risky duties. Often, firefighters are distressed by numerous first-hand experience of fire tragedies and resulting losses to victims. In addition, they are exposed to deadly fire gases, smoke, and contingencies that threaten their health and lives, risking serious injury, heart attack, or death especially on the line-of-duty. Also, they are likely to contract long-term health issues like cancer and chronic respiratory diseases.
Facts
Incident-Related Features
Rajesh Shukla, an Indian firefighter, suffered breathing apparatus exhaustion, severe headache caused by smoke inhalation, and sustained kneecap injuries during his rescue effort that saved eleven lives at a factory fire in Delhi. (Beyond Carlton)
The life of James Braidwood, the first Fire Chief of The London Fire Engine Establishment was cut short by an unanticipated structural collapse. A wall fell on him at a warehouse fire scene in London in 1861, killing him on the spot.(Firefighter Foundation)
One of US deadliest wildfires, the Yarnell Hill Fire, claimed the lives of 19 firefighters who were members of the Granite Mountain Interagency Hotshot crew in 2013. The ground crew was entrapped by an unforeseen blow-up at the fire scene and burned to death. (International Association of Wildland fires [IAWF])
Death is misfortune to fallen firefighters, irredeemable losses to family and friends, and could mark the beginning of hardship to dependants.
The Place of Artificial Intelligence (AI) in Firefighting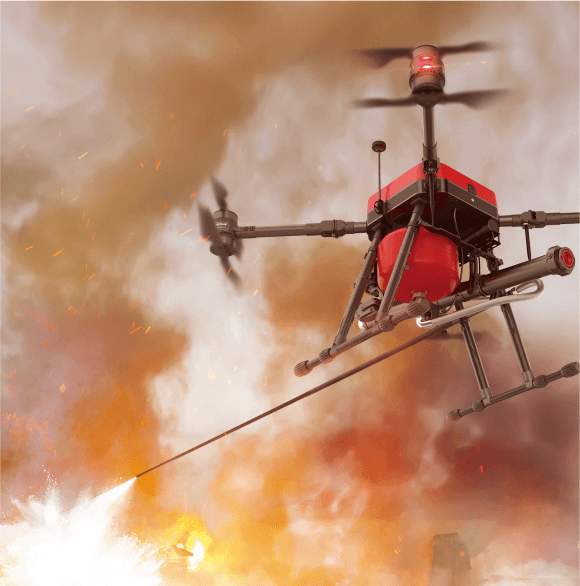 💡
"With the increasing rate of residential fires in certain parts of the world, aging infrastructure, and destructive wildfires, the job of firefighters are becoming more and more dangerous each day." Fire Fighting Tips
💡
"AI has been widely recognised for solving critical issues in nearly every sector. It has been spread virtually to every industry, touching nearly all aspects of the daily lives. However, in the public safety sector, it has represented a universe of opportunity to help save the lives of the firefighters and citizens and contributing to a successful future as well." Raveendran, N., 2020
Firefighting has become a huge burden in the present day world populating and advancing amid increasing, complex fire hazards at an incredible progression. Pressure is ever mounting on firefighters to decrease response time, maximize resources to suppress fire effectively, and undertake successful search and rescue missions to save lives, possessions and the environment.
To live up to expectations, firefighters need to be properly tooled and primed for their risky duties. Existing low-tech resources are endangering and easily stretched to the limit. Therefore, an ample access to high-tech firefighting tools would help responders fight fires satisfactorily without putting their lives at risk. This justifies the rising global demand for and embrace of emerging, solution-oriented fire technologies that guarantee the safety of the fire workforce during firefighting missions.
To this end, modern, AI-backed firefighting inventions have come up with great potentials for defying odds and revolutionizing the firefighting narrative efficiently. They are remote and robotized innovations that maximally optimize the productivity of firefighting operations without threat to human lives. Some of them are firefighting drones, firefighting robots, and the Augmented Reality (AR) firefighting helmet.
Firefighting Drones
💡
"Drones are eyes in the sky for firefighters." Utsav
Firefighting drones are indispensable tools for combating massive fires such as high-rise structure fires and wildfires. They are unpiloted aircrafts deployed to reach unprecedented heights for effective fire combat and rescue operations. The Aerones firefighting drone and the MQ-9 Reaper are notable firefighting drones.
Firefighters have issues with putting out high-rise fires using relatively low-tech tools that are subject to height constraints. A standard fire department ladder can only go 100ft (30.48m) high, while the longest aerial in the world, US produced E-One's CR 137 Aerial truck can reach 137 ft (41.75m). Firefighting drones outclass them with the ability to fly up to required heights in emergency situations. TTI notes that the Aerones firefighting drone reaches an exceeding flight height of 984 feet (300 meters) during emergency situations.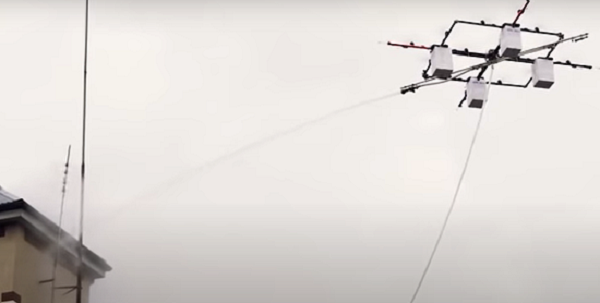 Besides, human performance is constrained by natural restrictions such as limited physical strength. This largely limits the lifting capacity of firefighters during search and rescue missions. But for a heavy-lifting drone like Aerones, rescuing people is easy. TTI attests to its capacity to lift and rescue humans that weigh up to 145kg. The Aerones firefighting drone is a developing product of Latvian Company, Aerones Limited.
---
Specifications of Latvian Aerones Drone
Flies to a maximum height of 985 feet (300m);

Weighs 55kg, with a length and width of 3m;

Can spray water or foam at the speed of 100lpm;

Can achieve close proximity to a fire, about 98 ft (30m);

Can stay on air for 20 minutes, extendable through a tethered power supply or air recharge;

Can lift and rescue humans that weigh 145kg and below.
Sources: TTI, Robotics Business Review
---
Gone are the times when firefighters are unnecessarily or excessively exposed to wildfires, especially in advanced countries. CNET explains that drones are now being deployed to create situational awareness that informs crucial firefighting resolutions. They capture photos, live videos, and fallouts of wildfires. Some drones are fitted with thermal camera or sensors that provide aerial view of fire conditions such as its hot spots and ranges within or past containment lines, and endangered people. According to Drone DJ, MQ-9 Reaper is an AI-supported drone used by the US National Guard to track wildfires. Applying algorithms, the drone generates an up-to-the-minute and verifiable map of active fires at a rapid rate to ascertain their spread based on previous fires. MQ-9 Reaper is produced by Crowd AI for the US Pentagon.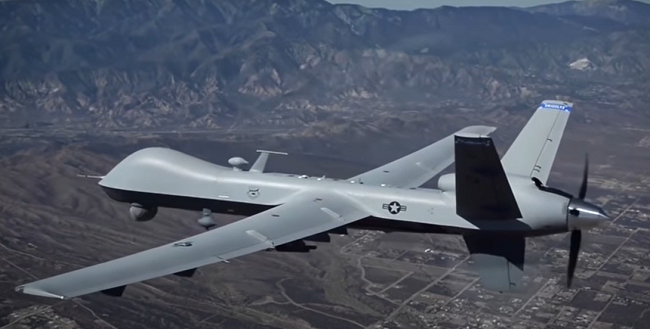 ---
Specifications of MQ-9 Reaper
Can map fire in 30 minutes;
Flies at a cruise speed of 230mph;
Can fly approximately 1000 nautical miles;
Can fly at an altitude up to 50,000 feet;
Has a wingspan of 66ft and a payload of 3750 pounds.
Sources: CNET, Yshop Maroc
---
Firefighting Robots
💡
"[...] Firefighting robots have been a game-changer in helping battle blazes of all kinds." EO Online
Firefighting robots are firefighting machines that operate autonomously or under remote control. Just like the drones, they perform hazardous firefighting tasks. A few popular firefighting robots include explosion-proof firefighting drones, Thermite RS1, Thermite RS3, and the WALKMAN.
One of the hazards of firefighting is responders having to physically confront menacing fires at a rather dangerous, close range, especially during efforts to put them out. Unlike the manual fire extinguishing approach that sustains the life-threatening proximity with savage fires, the robotic strategy has autonomous water-expelling ranges that guarantee the safety of human lives. Developed by Wei Tech, the explosion-proof firefighting robot is equal to the task. It can shoot water the length of a football field (85m), assuring responders a safe distance from ravaging infernos.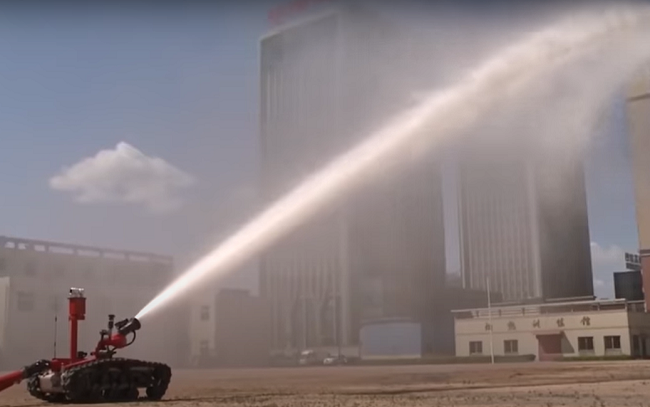 ---
Specifications of Wei's Explosion-Proof Firefighting Robot
Shoots water the length of a football field (85m)
Strong obstacle-crossing ability essential in emergency conditions;
Strong manoeuvrability, fast movement speed, and adjustable speed;
Excellent payload capacity sufficient to load 2 people at a time;
Equipped with infrared, thermal imaging sensors;
A high temperature resistance design supported by an automatic double water curtain cooling system.
Sources: TTI, Universal Fire Protection Co.
---

Thermite RS1 and Thermite RS3 are thermite robots invented by Howe & Howe. Both are also famous for their amazing water-shooting capacity. Thermite RS1 can discharge as much as 1250 gallons of water per minute with the capacity to douse fires of any magnitude, while Thermite RS3 delivers a doubled output of 2500 gallons per minute. It is remarkable that the Thermite robots navigate across high-risk areas easily. While navigating, they give operators video feedback on their remote belly-pack controller to create situational awareness.
---
Specifications of Thermite RS1 & Thermite RS3
Thermite RS1
Weighs 1600lb;
Has a length of 77.25in, width of 44in, and height of 64in;
Has a 24 HP Kohler KDW1003 engine;
Up to 20 hrs of runtime without refueling;
Stand off range of over 300 m.
Thermite RS3
Weighs up to 3500lb;
Has a length of 84.25in, width of 65.6in, and height of 64.5in;
Has a 36.8 HP Yanmar 3TNV88C engine;
Up to 20 hrs of runtime without refueling;
Stand off range of over 300 m.
Source: Howe & Howe
---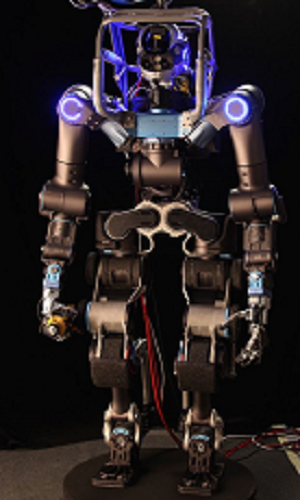 WALK-MAN is a humanoid robot developed by IIT-Istituto Italiano di Tecnologia and funded by the European Union. Digital Trends underscores the effectiveness of the robot in putting out fires with the mere involvement of humans as its operators. While remotely controlled, the robot can access a fire scene, detect fire, approach and quench it with an extinguisher.  At the same time, the robot feeds responders with images of the fire zone to establish situational awareness.
---
Specifications of WALKMAN
Weighs 223 pounds, and 1.85m tall;
An upper body with shoulders 62 cm wide, and torso 31 cm deep;
Can carry heavy objects around and sustain them for more than 10 minutes;
Possesses cameras, 3D laser scanner and microphone sensors.
Source: EurekAlert
---
Augmented Reality (AR) Firefighting Helmet
💡
"Augmented Reality (AR) imaging enables firefighters effectively assess buildings, find structural weak spots, avoid infernos, locate and rescue victims, and quickly plot safe escape routes."
Yanko Design
The AR firefighting helmet is a ground-breaking technology applicable to critical fire response situations, especially in creating situational awareness. It comes with advanced add-ons that maximize time and human resources to ensure the maximum safety and efficiency of first responders while firefighting and rescuing people. A globally established brand of the AR firefighting helmet is the "C-Thru" platform developed by Qwake Technologies.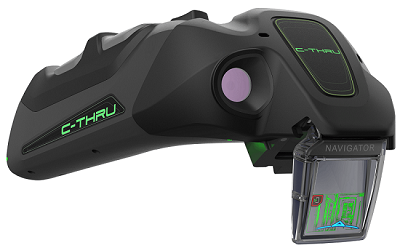 Excellent communication is a major determinant of successful firefighting missions. Firefighters need reliable information to make exceptional teams. A first-rate visual communication platform promotes the knowledge of precise, vital, visual information among incident commanders and crews during emergencies. The platform creates situational awareness which according to State Tech provides vital information regarding location, structural layouts, and people in smoke-filled environment at fire scenes. The data is key for first responders to understand, monitor environmental conditions, identify risks, reinforce coordinated efforts, influence crucial decisions as well as appropriate, far-reaching, safe action. C-Thru makes history as the world's first visual communication platform. According to Tech Crunch, C-Thru works by scanning and uploading key environmental data to the cloud to create situational awareness, enhancing decision-making, productivity, and reducing potential casualties.
💡
"A visual communication platform is an end-to-end software solution designed to drive productivity by enabling teams to be more focused, aligned, and engaged through impactful visual communication."
Powtoon
It is impossible to navigate a smoke-filled or pitch dark burning scene using human sight or a regular camera for both media can detect only visible light. Besides, the slowness and unnatural display of overloaded data by a thermal imaging camera can render such a navigation a dangerous adventure.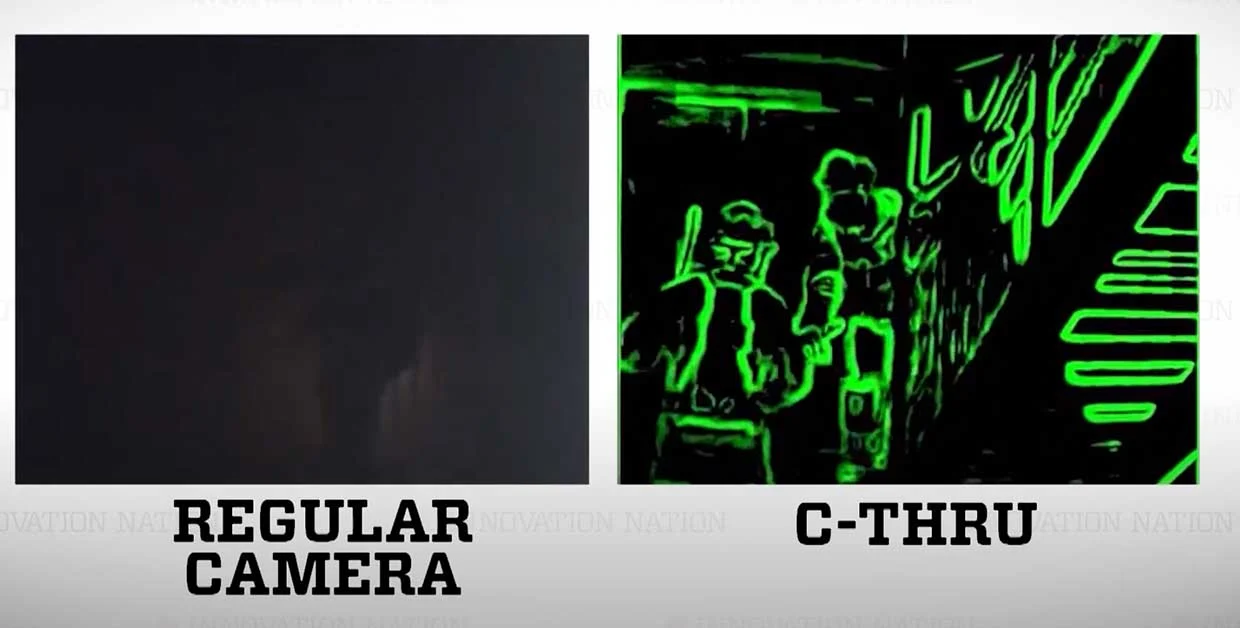 Noting that C-Thru operations are rooted in AR and computer vision, Forbes stresses that C-Thru feeds firefighters the exact information required to see through zero visibility and navigate even five times faster. That way, C-Thru facilitates mainly easier, successful fire and rescue missions.
💡
"Computer vision (CV) for augmented reality enables computers to obtain, process, analyze, and understand digital videos and images. By looking at an object and its appearance, location, and the setting, it identifies what the object is." InData Labs
Results provided by AR POST attest to the efficiency of C-Thru in influencing successful firefighting missions with 267% increase in speed and 300% increase in consistency during a trial mission. CES adds that C-thru guarantees faster movement, better communication, and life-saving decisions during a fire emergency with the support of 5G.
---
Specifications of C-Thru
Weighs around the same as two iPhones;
Totally hands-free;
AR navigational tools, object detection, and proximity detection for firefighters.
Source: XR Today
---
Indeed, fire can be an essential menace. Humankind has had to contend with the fatal civilian and martial impact of ever-rising fire breakouts created by nature, human fallibility, and/or defective combustibles. Despite complications and resultant alarming tolls, firefighters have remained at the forefront of suppressing fires and mitigating casualties. Leveraging AI-supported fire technologies world-wide would go a long way in tackling complex fire challenges related to intelligence gathering, the creation of situational awareness, fire control, search and rescue operations. That would influence easier, faster, safer, more efficient firefighting operations.
About the Author